Home Movies (Vanya): December 2010 - November 2011
What 8mm was to families of the 1960s, Vimeo is to our family. These are mostly my kid, around the house or on a trip, and they're probably not interesting unless you're related. And even then, it might be a stretch to call them interesting. But we like having them around.
Vanya helps me pound round steak into a thin piece while doing Christmas cooking preparation.
Recorded: December 23, 2010
Duration: 00:12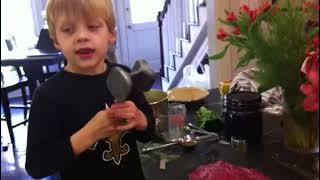 The birthday cake/candle part of it all.
Recorded: February 04, 2011
Duration: 00:36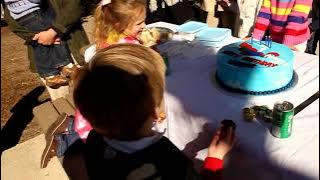 Pinata time at Vanya's birthday party.
Recorded: February 04, 2011
Duration: 07:17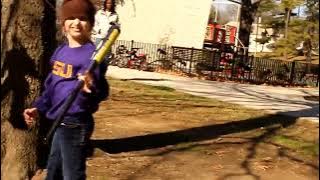 All action figures all the time.
Recorded: February 06, 2011
Duration: 03:24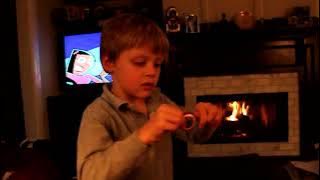 Vanya and Heather make shoes for Heather to throw during the Muses parade.
Recorded: February 07, 2011
Duration: 01:15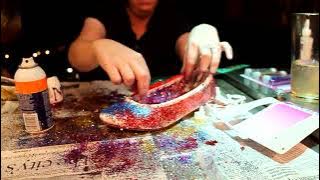 Vanya pays no attention to the games when we go, but we have a good time. Geaux Tigers!
Recorded: March 01, 2011
Duration: 01:37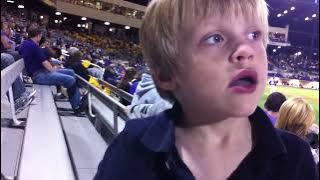 At Vanya's school, the Pre-K class does a Trike-a-thon every spring. Here's a snippit. Some of the kids look like they're having great fun, some look miserable.
Recorded: March 30, 2011
Duration: 00:49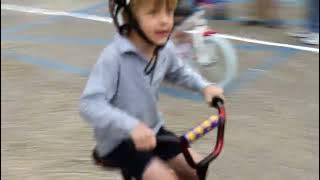 In this video, Vanya has just woken up in the house, and come down to the boat to find his Easter basket there.
Recorded: April 23, 2011
Duration: 03:58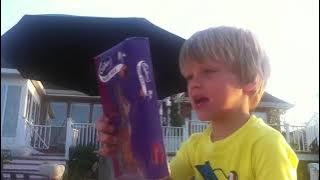 In our house, if you're going slow, we call you "Aunt Crystal." Crystal was famously described as having two speeds -- slow and stopped.
This is from the RocketKidz triathlon on June 11, 2011. We had been trying to learn to ride the bigger bike without training wheels, but it wasn't ready for race day. Vanya couldn't have been much slower on the bike part of the race, but he was having fun. I wish you could make out the smile on his face better as he passed.
On the run, Vanya was lightning fast. If he hadn't stopped for about two minutes at the drink table, his time would have been very impressive.
Recorded: June 10, 2011
Duration: 00:30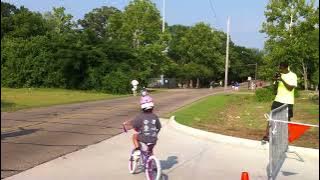 How to make your ice cream gross.
Vanya should do commercials for Menche's. The enthusiasm that he has while covering ice cream with all sorts of incompatible crap is unparallelled.
Recorded: September 09, 2011
Duration: 00:48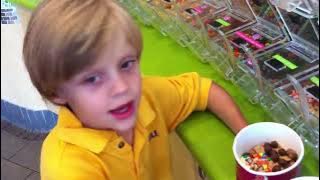 This is a 45-second clip of the BRSA Lions game. The day was very cold and windy, and Vanya didn't really have any interest in getting into the mix.

This isn't a very good video, but it's the only one I have from soccer this fall, so I figured I would go ahead and post it.
Recorded: October 28, 2011
Duration: 00:46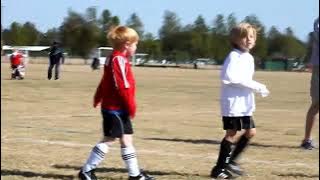 Vanya was upstairs, under orders to clean up his room. He called me up saying it was clean in an impossibly short amount of time to have had it done.
Recorded: November 12, 2011
Duration: 00:33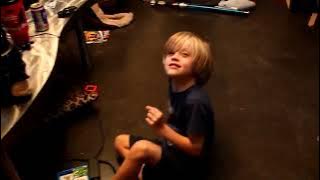 Vanya is going to miss his Christmas recital this year, since we'll be in Russia. Nevertheless, he was making decent progress on his pieces before we left.
Recorded: November 29, 2011
Duration: 01:45