Snacks Made Out Of Other Snacks
July 03, 2014
There's a certain segment of my family that has earned some notariety with the rest of the family for their propensity for making snacks out of other snacks.
For example, there's a pickle recipe that they share that starts not with cucumbers, but with -- wait for it -- different pickles. I also remember a cracker that tastes vaguely like Cheese-Its, but is made from non-flavored crackers, spices, and some powder that must have a cheese-like flavor.
These particular people will be most happy to see this creation, which Vanya invented himself for movie watching at the house.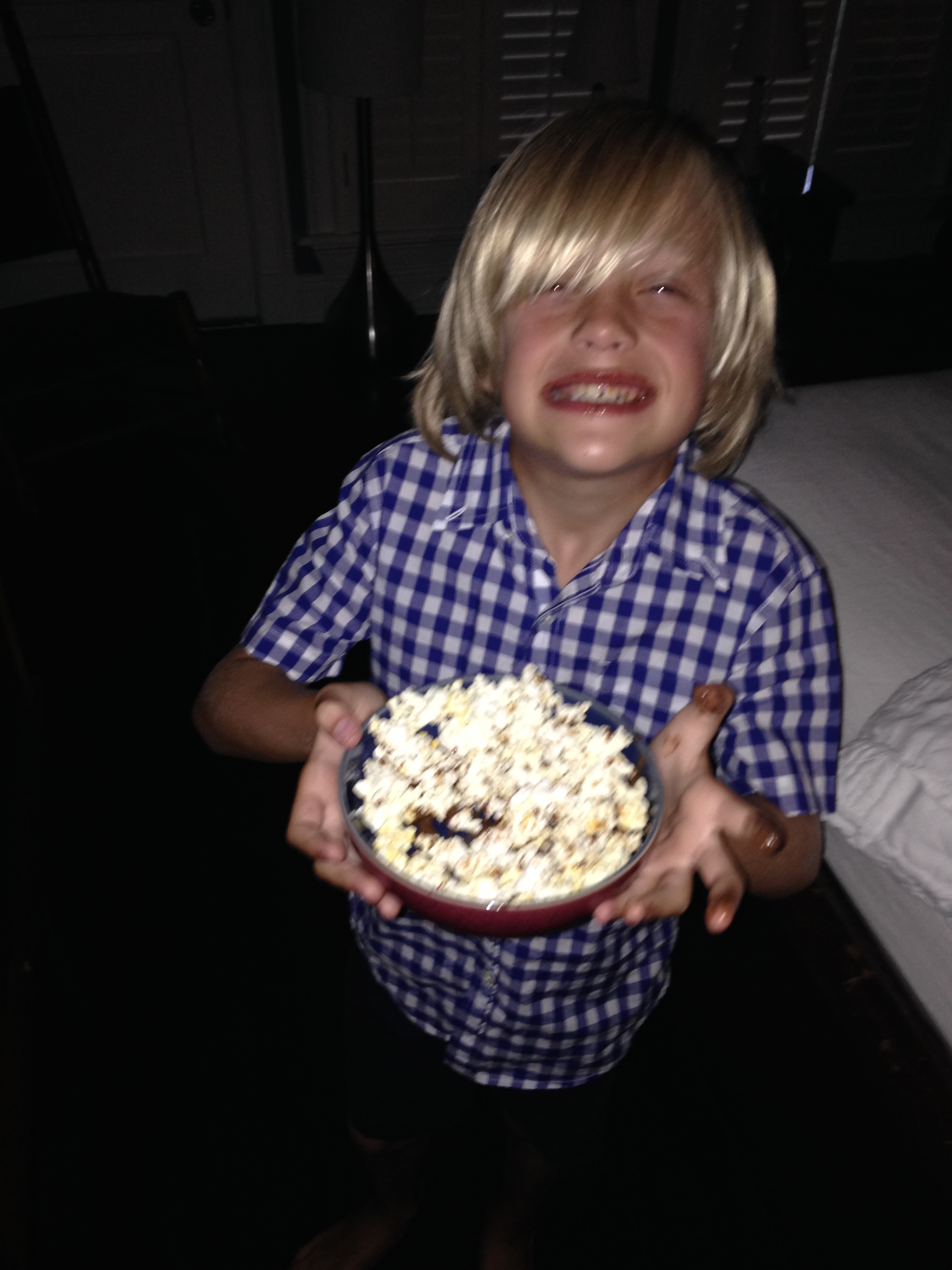 It's chocolate-covered popcorn, made from Hershey bits and popcorn. Could probably use a step where it gets tossed together better, but all in all, a pretty impressive first effort.
There may not be any more of us with the family name, but the Martins live on.