Nothing Going On, It's Just Fucking Hot
August 30, 2023
I went to look for hurricane coverage this morning and found to my surprise, that Hulu live has The Weather Channel now. I hope the damage from this one is minimal, and that the loss of life is limited to unloved assholes.
I thought this one would be too far east to affect us, but we're having a "way west of the hurricane" days, where there's a good breeze, lower humidity, and sunny skies. It's a nice break, because it's been as hot as it's ever been. This is rough for me. I'm not getting younger or skinnier.
The weekend was absolutely brutal. I went to pick up my temporarily (I'm sure) repaired Jeep, and I found North Louisiana to be full of hazy smoke. In the afternoon, we tried to sit outside and watch football, but it was just unbearable, even in the shade and the fans on. We went in and cooked all evening, like we do when it's too cold to be outside.
On Sunday morning, I could smell the smoke when I stepped outside. I drove early to Slidell, and the wildfire smoke just east of Baton Rouge was even worse than the smoke from the day before. I had to haul some heavy stuff from back where the boats are to my temporarily-repaired Jeep, and the heat had me wheezing. I was about an inch from puking. When I was finished, I checked the temperature, and it was 106. Definitely the hottest weather I've ever tried to be active in. And hopefully, the hottest ever again.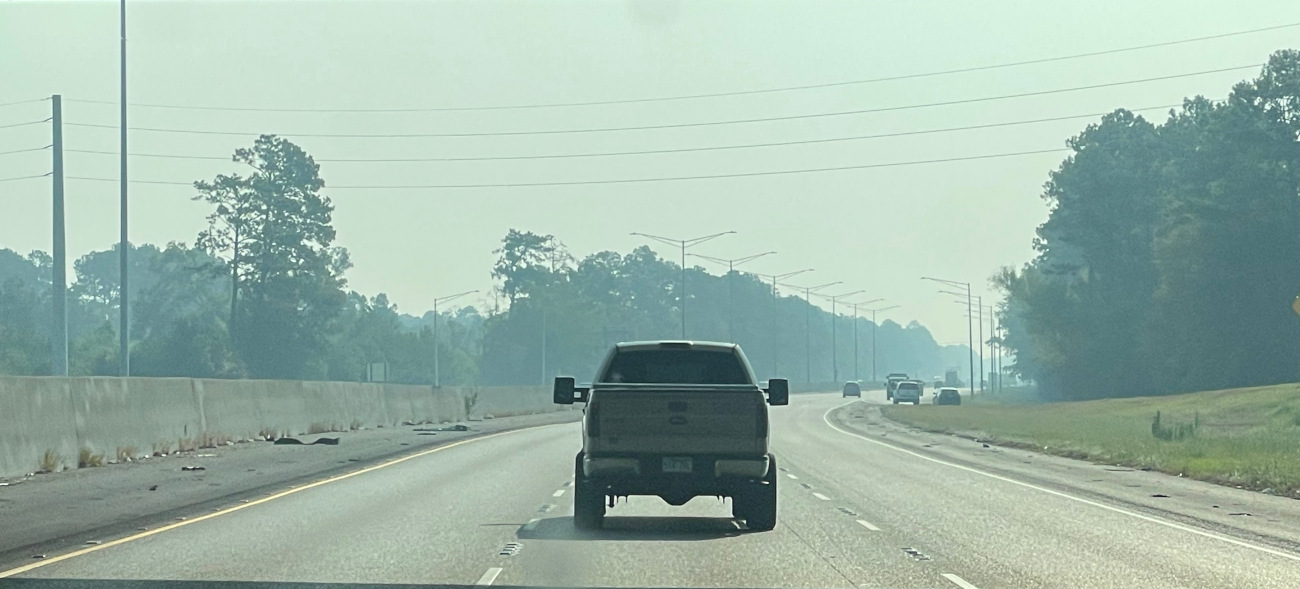 After that, there was a Krewe of Lyonesse pool party. I got right into the water and it was just hot. Not the least bit refreshing.