New York Trip
August 16, 2005
I don't know if there was ever any debate about whether a credit union places more value on technology or on business knowledge. But if there was such a debate, I can resolve it here and now. I went to a client site last week. My trip happened to coincide with another person's trip from the office at the same time. Ann's mission was to educate users on configuration of credit policy and scoring. My mission was to meet with the programmers about interfacing the system to other things in their universe. Although we were there at the same time, we never crossed paths during the day. It wasn't until Wednesday evening that I happened to go up a floor to see where Ann had been working all week.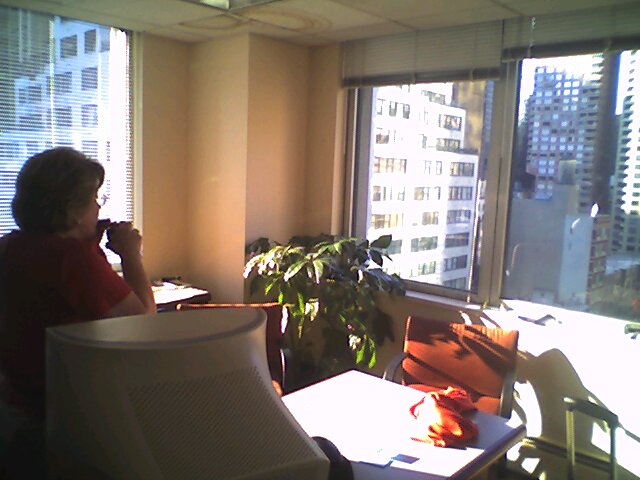 Ann was set up in this office. Out of the windows we see in front of us, there was a view up 2nd Avenue. Out of the window to the left, you have a clear view of the Chrysler building. It's a nice little setup.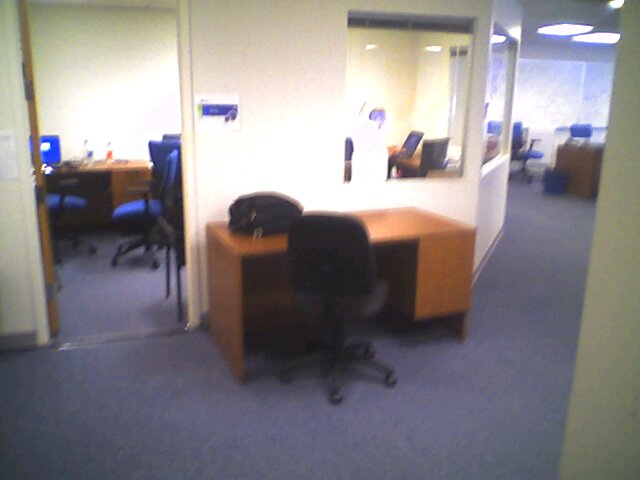 Meanwhile, I had been working at this desk all week. I was in a room full of people, who busily work with heads down in their laptop monitors. If I talked to someone, they were friendly enough, but unless I got up from my desk, it was all business. No one spoke to me for hours at a time. To top it off, I had no internet connection and no connection back to my corporate network. It was just me and my work.