Halloween-time Recap and Pictures
November 07, 2016
It's been like a year and a half since I got photos posted to this web site in any sort of manner that is timely enough to share.

Until now.
We kicked off spooky weekend number one with a visit to a "haunted corn maze" out in the middle of nowhere. It ended up being a really big corn maze that I suspect looked very little like its map picture:

But we walked through as the evening turned from dusk to dark, and it was enough to spook the kids. That's ironic, because as we left, we saw the sign pointing to the actual haunted ones with the chainsaw weilding manics and zombies. The kids wouldn't even go down the wide open dark path that lead to the actual haunted maze, so Mrs. theskinnyonbenny had to go through by herself. She confirmed what I heard by talking to the mother of some other chicken littles -- that it was fun, but not particularly scary.
Saturday morning, we left the house and headed for New Orleans to piece together costumes and top that off with the Boo at the Zoo trip. Our timing was great again, and we got to the haunted train ride just as the sky flipped from dusk to dark. K got on the train full of courage and even took an empty seat in front of me. But before it pulled away, he started to falter and was back in my lap. The courage disappeared entirely as we rounded the first curve and were treated to convincing screams of a torture victim on a table surrounded by fake maniacs.
We were toward the fornt, so most of the monsters popping out of bushes to menace the riders were behind us, but by the end, he was in full blown tears. A succesful haunted train ride, in my book.
We followed up with the trick or treating, a few games, and got a couple of free Pelican-logoed selfie sticks from their setup. And then, back to the car and home.
The next weekend, we went to New Orleans for a magic show and Voodoo fest. The magic show was cool, highlighted by a nut who stuffed a coin into his eye socket and back around the back of his eyeball. I think he snorked it through his sinuses and palmed it from there, but it appeared that he cut open his forearm and extracted the coin from there. Either way, it was pretty revolting. The kids liked the escape artist dropped into a water tank best.
At Voodoo Fest on Saturday, V made me feel like the worst parent in the world by getting busted trying to sneak in one of my flasks. I didn't think they would do a thorough kid search. K was distraught that we would even make the attempt. "WHY WOULD WE DO THIS? WE'RE NOT BAD PEOPLE!"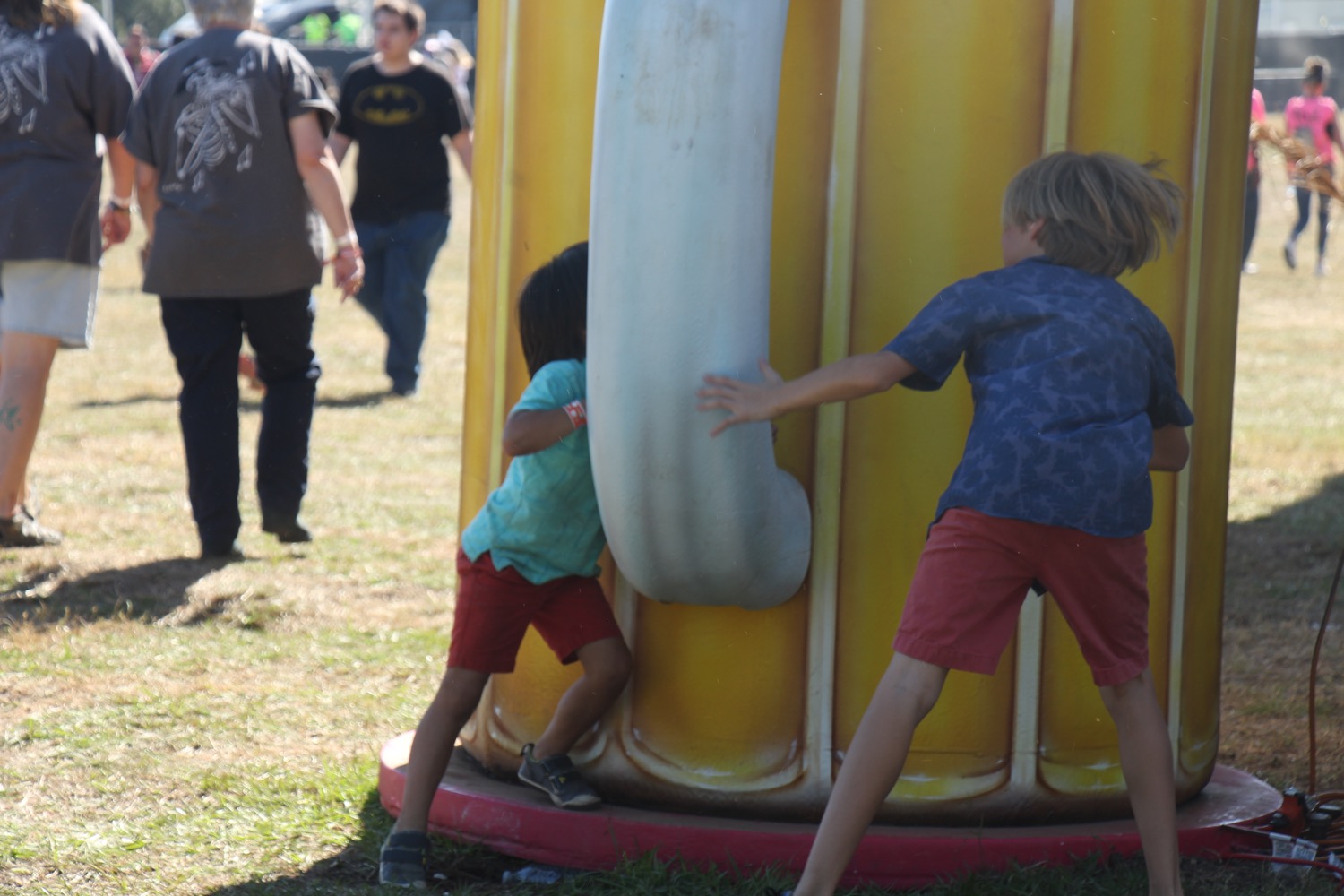 No son, the bad people are the ones who want to take away Dad's vodka.
I joke, but it was a low feeling.
We managed to see at least most of a lot of different acts. Here's my one-line review of each:
Sexual Thunder - A good New Orleans funk band. Liked them.
Saint Motel - A SeriusXM Alt Nation hit machine. Good.
Nothing But Thieves - There's always a band I thought I never heard of but then end up knowing a couple of their songs. This was that band this year. They were good too.
Bully - Really brought it. Love this band.
The Claypool Lennon Delirium - The one hour set felt like three. Poo poo.
Cage The Elephant - Officially has too many hits to fit into a one-hour set. Good show.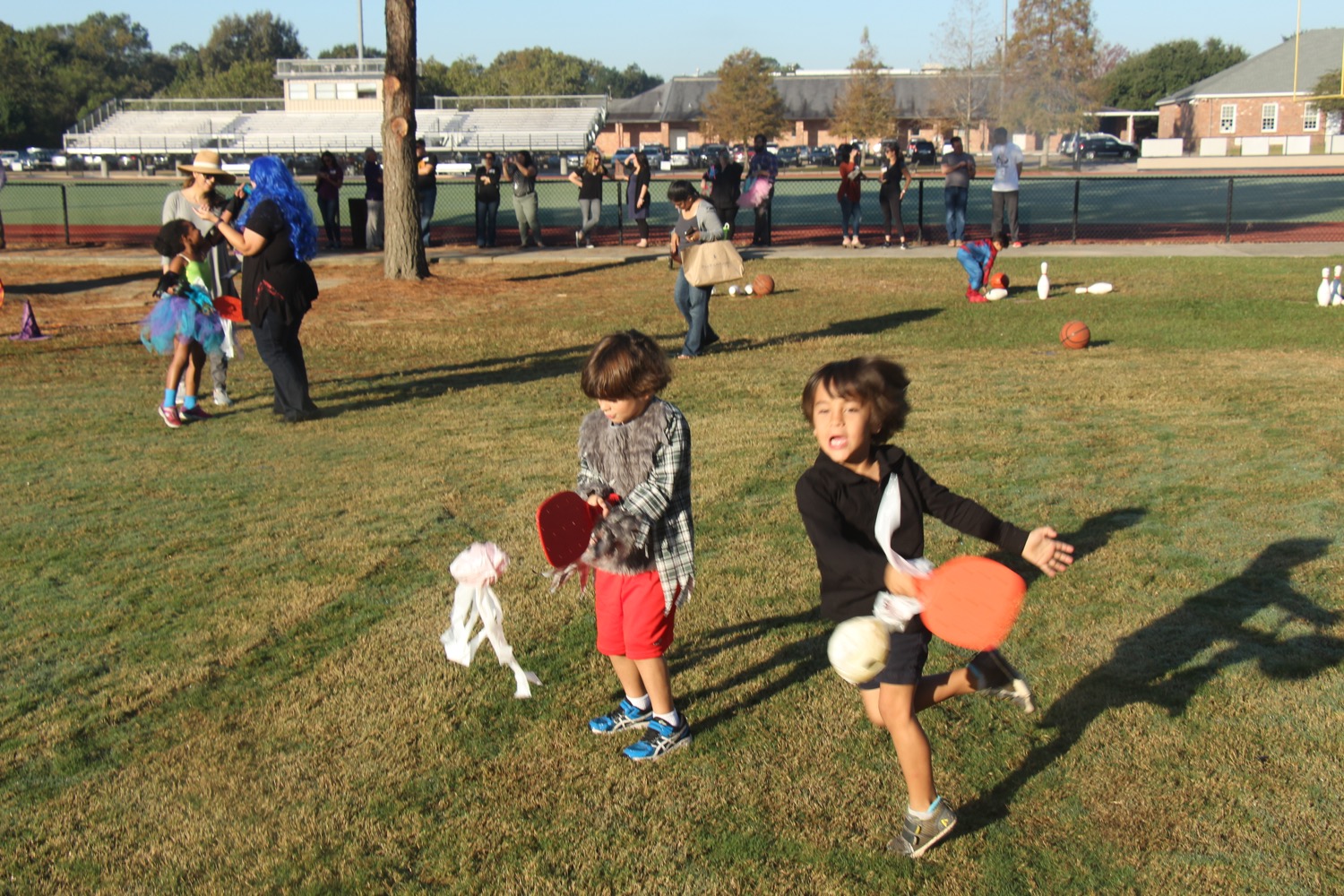 Halloween proper was Monday night, and we went to two different neighborhoods for trick-or-treating and general kid play. It was another succesful night in a hectic stretch full of fun.
If you didn't bother to follow the link up top, more pictures from all of these days have been posted.