First Day of Pre-K 3
August 11, 2014
Before I start my story, let me say to all of my Facebook friends that I've really enjoyed everyone's first day of school pictures. At least one of you has extremely cute kids. Go ahead and keep thinking it's you.
Today was the first day of pre-K for the three-year-olds. I didn't expect any drama, until yesterday, K started asking questions that reveal some anxiety.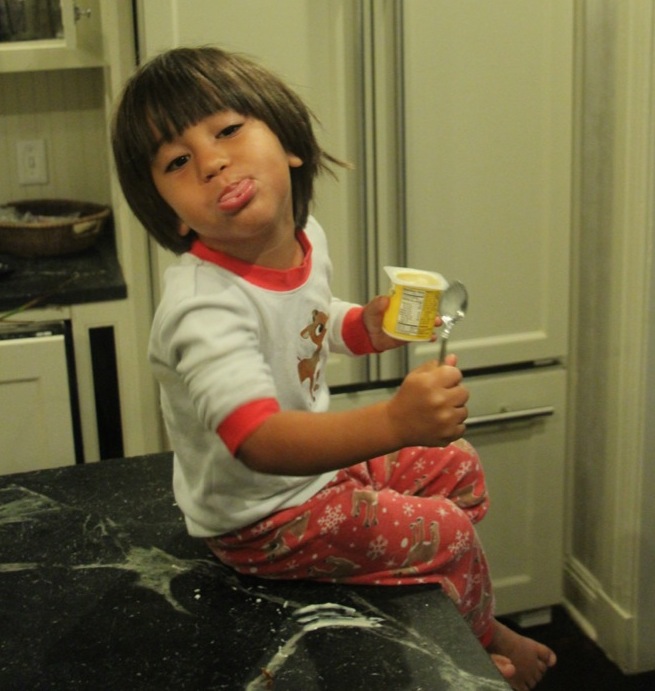 "You stay all day at school with me?"
The whole family walked him up to his room. We showed him where to put his gear when he gets there and a teacher took him to an aquarium to distract him.
Unfortunately, V went to see the fish too.
I bolted out of there, hoping Mrs. theskinnyonbenny and V would get the hint and be right behind, but V lagged behind.
And that led me to drive to work holding the image of his tear-soaked face and the sound of his wail, (which is the sound of the A at the beginning of "apple," elongated to infinity. "AAAAAAAAAAAAAA").
During no drop off during preschool or last year did I ever have a tearful farewell.
I was going to pare my pictures down to one or two, but the whole collection illustrates our morning better.