Cowgirl Seahorse
December 18, 2009
You know how your bar/restaurant can up the profits?
Spot the people with the little kids who would like to sit and enjoy a few rounds, but can't, because the kid needs a nap and would probably go apeshit.
And then, keep that kid entertained.
When we were in New York, that's exactly what happened at a wonderful little place near the seaport called Cowgirl Seahorse. It was decorated with seahorses, outboard motors, and the kind of crap that would still be in a house decorated in 1970s Louisiana.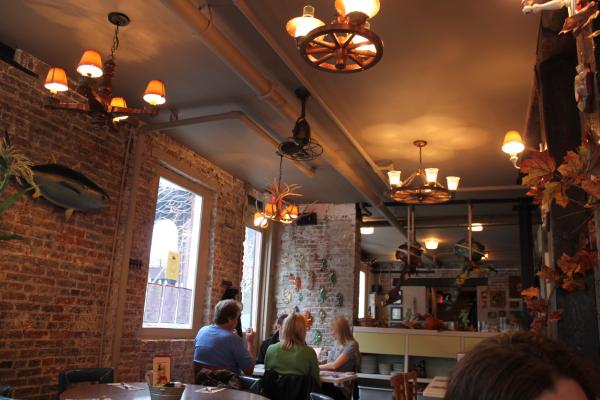 Their food was good; their drinks were even better; and best of all, they brought crayons and something to color with the first round. After coloring got boring, the waiter came by and knocked all of the crayons on the floor, and then helped Vanya pick them up. Then, they did it again.
With the next couple of rounds, they brought those plastic colored cowboy and indians just like I used to have as a kid.
He milked hours of drinks out of us long after the lunch plates had been cleared. Better yet, we called our friends, and they showed up to have a couple of rounds too.
With the next set, the waiter brought a puzzle for Vanya to solve.
And eventually, we took the puzzle to try it ourselves. Being a competitive bunch, we did it against the timer. I'll let the pictures tell the story: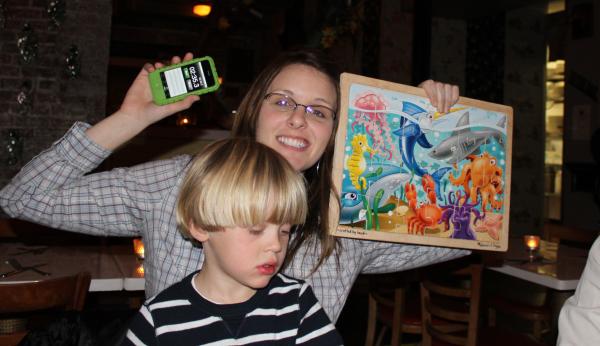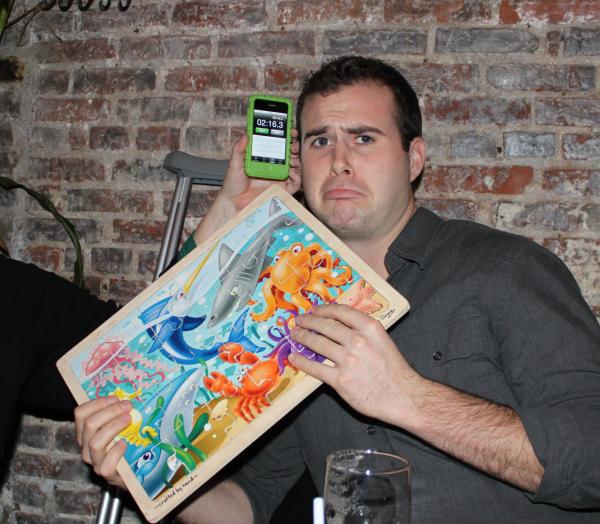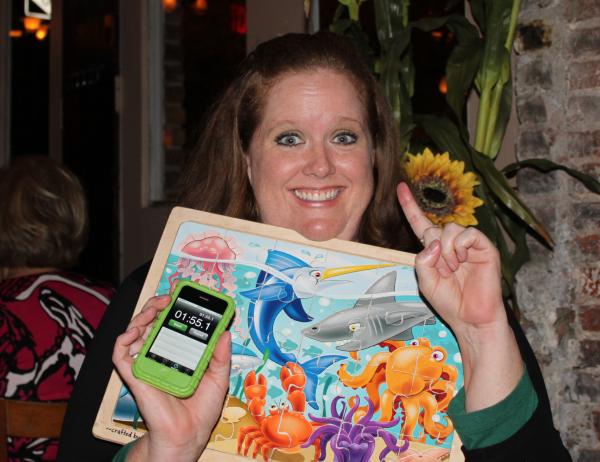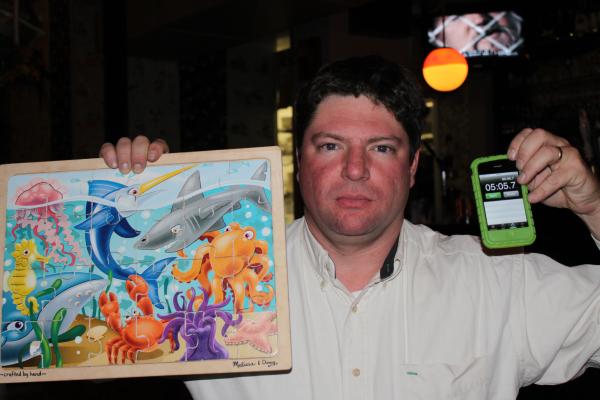 In my defense, I had been drinking a lot longer than the others.
I have to admit, though, that I thought Shelly would suck at this. I just assumed that her pathetic math skills would somehow translate ovewr to puzzle-solving. This whole experiment proves to me that the two are unrelated.