April 6th, 2016
We spent the week of Easter on the sailboat. Almost entirely, we were tied up at Pontchartrain Landing on the lakeshore. It's an almost unknown RV Park and Marina, and not at all a bad place to hole up for a week. Although it was almost entirely too cold to swim, there is a pool, a safe patch of water for the kids to dinghy and paddleboard, and all of it is in view from the bar. Other than one bartender, the staff was very friendly and helpful.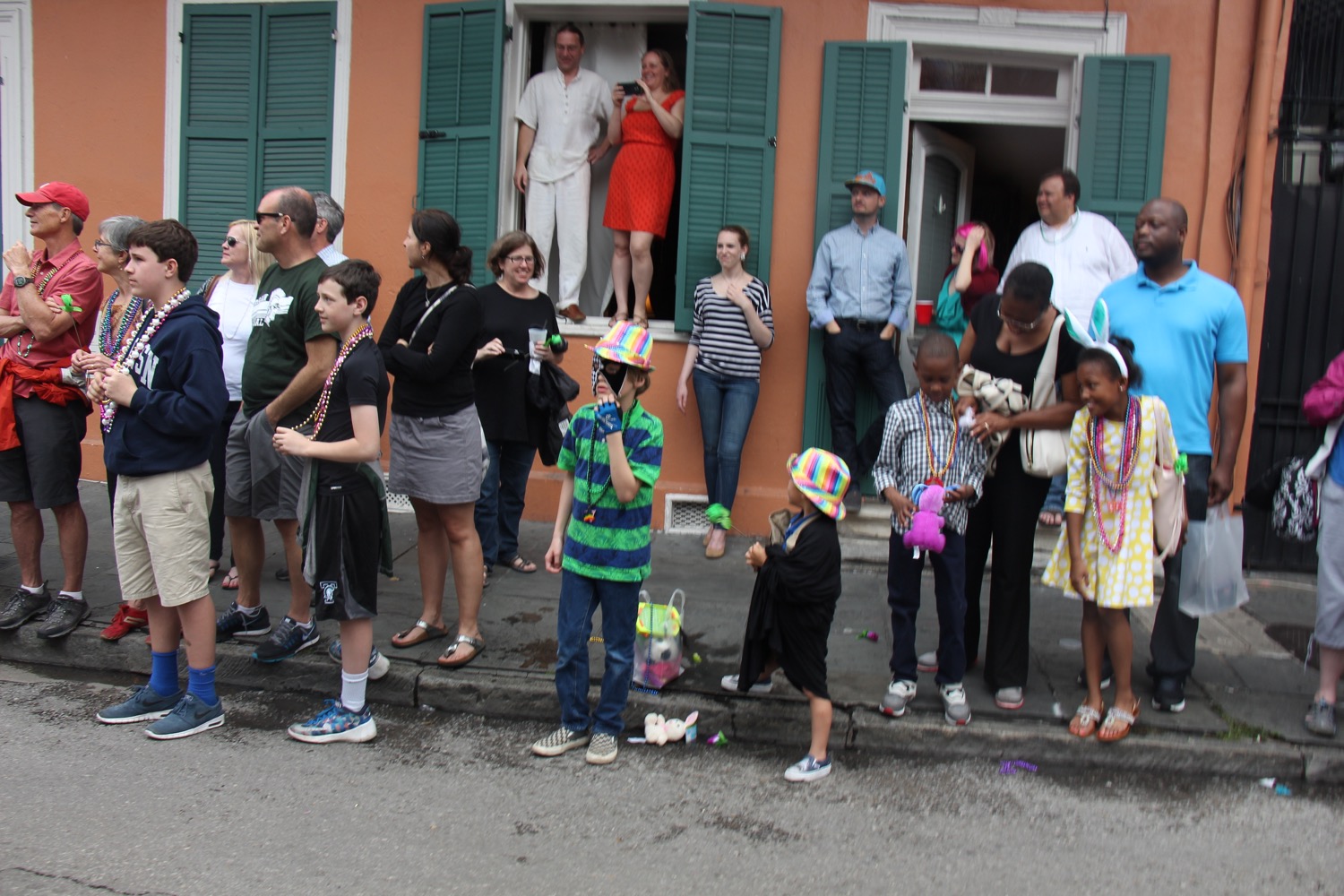 All lined up for the Gay Easter Parade
And what an eventful week. On top of goofing around at the ol' landing, we visited the zoo, aquarium, IMAX, parades, bowling, a cool lights display in city park, Preservation Hall, and went to a barbecue festival. We probably ate at least five top-notch meals and several more very good ones. We had warm sunny weather, and freezing cold rain.